Grow Your Medical Practice Profits
37 Ways to Increase Your Medical Group's Bottom Line by Serving Your Patients Better
Sun Jun 17, 2018
Tampa, FL
In today's world of managed care and complicated compliance issues it's become more important than ever to master the profit leverage points to run your practice the best way possible.
Come invest a half day with colleagues and industry leaders to see what your opportunities are to restore or simply enhance your medical practice's profitability.
Join Pariksith Singh, MD, founder of Access Health Care Physicians, LLC, a 163-million medical group, Wall-Street Journal bestselling author David Finkel, and attorney Alan Gassman, JD, LL.M for this powerful half day workshop on how to pull the right levers to make your practice even more profitable.
With a combined seventy-one years working in primary care, coaching doctors on the business side of their practice, and providing legal counsel to medical groups and individual physicians, Alan, Pariksith, and David have seen too many doctors who've built practices that consume their lives, but just aren't as profitable as they could be. And as a result, these caring physicians underserve their patients and community, while also sacrificing so much of their personal lives.
Here's a taste of what you'll learn at this one-time-only event:
The five more important factors that determine your practice's profitability (and how to take control and proactively steer your practice the right way.)
15 Practice expenses to watch out for (and the real reason so many physicians overpay by tens of thousands of dollars every year.)
Why the odds are that someone has, is, or will be stealing from your practice (and how to establish rock-solid financial controls to protect yourself from fraud or embezzlement.)
Proven profit centers you can add to your practice (and how to make sure you are in compliance with key legal rules.)
How to play inside the rules, but outside the box when it comes to compliance to add additional revenue streams to your practice. (We'll focus on how many entrepreneurial physicians are better serving their patients and practices all while playing well inside the rules.)
The three keys to quickly apply what you've learned in your practice.
And much more.
Join us for this extraordinary half day event and learn how you can earn more, enjoy more, and serve more.
Let this be the beginning of you building a better, stronger, more profitable medical practice. Don't delay another moment, the time is now.
---
Tentative Agenda:
Estimated start times (EDT)
Session Information
7:45am
Check-in
8:30am
(Prompt Start)
The 5 Factors that Drive Practice Profitability
10:30am
Entrepreneurial Compliance: Time-Tested Ways to Play Within the Rules, But Outside the Box to Increase Revenue and Profits
11:45am
Bottom Lines to Practice Profitability: A Rapid Fire Round of Questions and Answers that Directly Apply to Your Practice
12:30pm
Workshop End (please join us for an informal social networking session from 12:30-1:30 p.m.)
---
Meet Your Advisor Team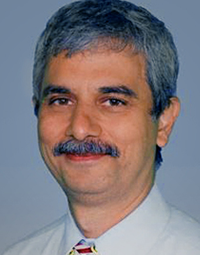 Dr. Pariksith Singh, MD
Board certified physician and founder of Access Health Care Physicians, LLC a $164-million medical company serving 66,000 patients with 83 offices and 900 staff members including 177 physicians and providers
---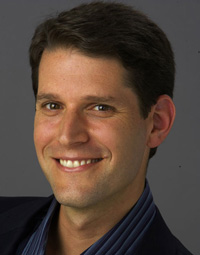 David Finkel
Wall Street Journal and Business Week best-selling author of twelve business books, including SCALE: 7 Proven Principles to Grow Your Business and Get Your Life Back. Founder and CEO of Maui Mastermind®
---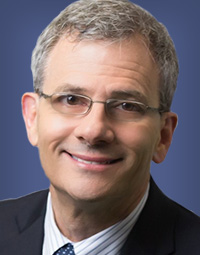 Alan Gassman, JD, LL.M
Senior partner with Gassman, Crotty, & Denicolo, PA. AV® Preeminent™ Peer Review Rated by Martindale-Hubbard® and is listed in Best Lawyers in America and Florida Super Lawyers
---
Listen to What Past Attendees Have Said...
Dr. Gurpreet Padda, MD
Surgeon and Entrepreneur
"I'm a surgeon with a thriving pain management and anti-aging practice. I'm also a serial entrepreneur with a dozen other businesses from restaurants, to medical billing services, to commercial real estate projects...The results speak for themselves—the program helped me to radically upgrade my use of time and make an additional $1 million of net income. I still use these same strategies and principles to this day and find them just as useful and profitable. I don't see how any serious business owner can miss the opportunity to work with the Maui team and learn these and their other Level Three strategies."
---
Dr. Bruce Landon, MD
Landon Plastic Surgery
"It's just been six months since I started the program but already we've fixed one part of our practice that was a medical spa, turning what was a $70,000-a-year loss into a $200,000-a-year profit center. I've found a part-time surgeon to complement me in the practice, and am on a pathway to grow her participation in the practice, which is also giving me a proven model to bring other surgeons onto our team over the coming years. I'm working fewer hours, and actually getting home before the sun sets, which is a real gift. Best of all, I can see the practice becoming stronger and less reliant on me bit by bit each quarter."
---
Dr. Shekhar Challa, MD
Kansas Medical Clinic
"Our medical practice has been working with the Maui team now for roughly 24 months. Our top of line revenue increased by $4.1 million and our profits have grown too. But the biggest impact from the program has been the growth in our leadership team as we've reduced our reliance on me and our practice COO. We have plans to continue to scale our multi-disciplinary, state-wide practice further, and the business coaching program has been a valuable resource helping us do it. I encourage any other medical group to get their help, both to grow your practice and to increase your personal time freedom."
---
Dr. Tom Umbach, MD, FACS, FASMBS
Blossom Bariatrics
"Before we got started in the program I was doing 8-10 hours a day of surgery and patient consults, and then would have to fit in the practice management after that or on weekends. The reality is that in a lot of ways I had to let the practice management go because I just didn't have the time. These past 3 years since I joined the program were the first time where I got the foundation to more effectively and smoothly run my practice as a business. The practice is more stable; we serve our patients better; I'm earning more money; and I have more time freedom. If you run a professional practice like we do and want help to grow your business the right way, sign up with Maui Mastermind today."
---
Dr. Patricia Kiser, DC
"We've had our biggest collections month ever, and I've also freed up about 15-20 hours per week."
---
For more information feel free to contact us at [email protected] or call us at 888.889.0944 Ext 915!